Why should you have a portable UV sterilization lamp?
by:LiangYueLiang
2020-03-02
Not everyone likes to purchase portable UV sterilizers for their daily use, but the Lyluv portable UV sterilization lamps would be an exception. The portable UVC sterilizer from Lyluv is easy to operate and requires no setup or assembly.
UV-C light can destroy the DNA of germs, which eliminates their ability to reproduce. The portable UV sterilization equipment can be used in many occasions, such as car, kitchen, toilet, cabinet, closet, pets ' house, etc.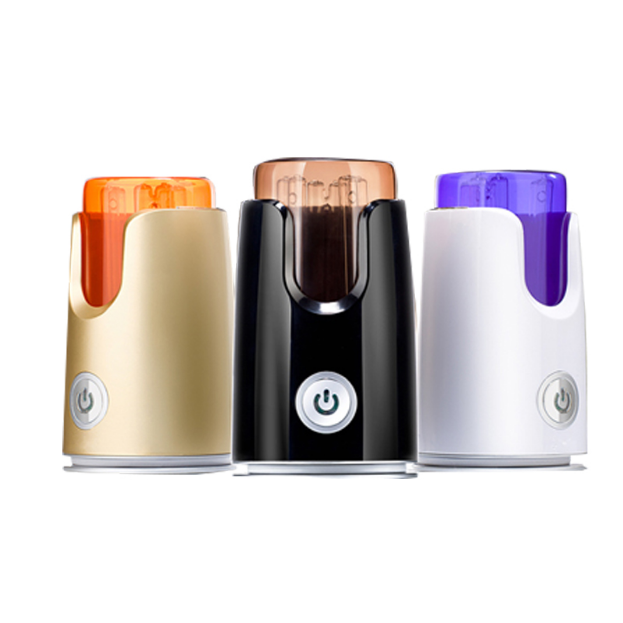 Sterilization principles of UV-C lights
UV-C can damage the DNA&RNA of bacteria, virus to make them lose their viability and reproduction, so as to achieve the effect of disinfection and sterilization. And it kills microbes without the use of chemicals, so a UV sterilizer at home provides you with a healthier living environment.
Best Part of Lyluv portable UV sterilization lamps
Portable UV sterilizers at Lyluv cost less yet have high quality and stylish design. And they are available to ship quickly. The small size of Lyluv UV sterilizer is no doubt a health partner for carrying over during a trip.
In addition, Lyluv portable sterilizers are compact, durable and fashionable in appearance as well as convenient to carry.
What's more, Lyluv's handheld UV sterilizers are made with high-end materials. They are ensured to age well with use. And they are beneficial to people who suffer allergies, asthma, and rhinitis, etc.
Features of Lyluv handheld UV sterilizers
1. Quick and mess-free, effectively and efficiently disinfect air without using hazardous chemicals;
2. This is completely safe to use;
3. Compact, stylish, mute and long-lasting;
4. Work after recharge or with power charging; car recharge is OK.
5. Its compact design is ideal for small spaces. Just put it into a small space to kill bacteria.
6. Easy to operate, only one button, require no setup or assembly, intelligent disinfection;
7. Small and exquisite, lightweight and portable, ideal for travel, camping, business use, etc.
8. Suitable to use in the car, bedroom (mattresses, pillows), washing room, baby's room, pet house, etc.
Precaution of using UV sterilizers
When the UV light sterilizer is operating, humans and pets have to keep away from the room. But you do not have to move fishes and plants. And do not look directly at the sterilizer when it is working. It has potential risks to your eyes no matter how small the UV sterilizer is.
Multiple practical uses of portable UV sterilizer in daily life
Car: For daily use but not being washed inside frequently, the UV sterilizers kill bacterial to keep the air fresh.
Kitchen: It can be used in all open areas or closed places like the cabinet to keep all stuff contacting food really clean.
Bedroom: Mattresses, pillows can't be washed frequently but they could be disinfected by the UV sterilization light to eliminate musty smell and mites, which helps ensure higher sleep quality.
Shoes: It can be placed inside the shoes or shoes' cabinet to remove the unpleasant smell.
Baby's Room: Babies have week immunity; the sterilizer helps keep them healthier.
Pet's Room: Provide your pet with a cleaner and healthier living environment.
How to use: 1. open the package, connect the USB power line to DC socket of product and then connect the product to AC power supply.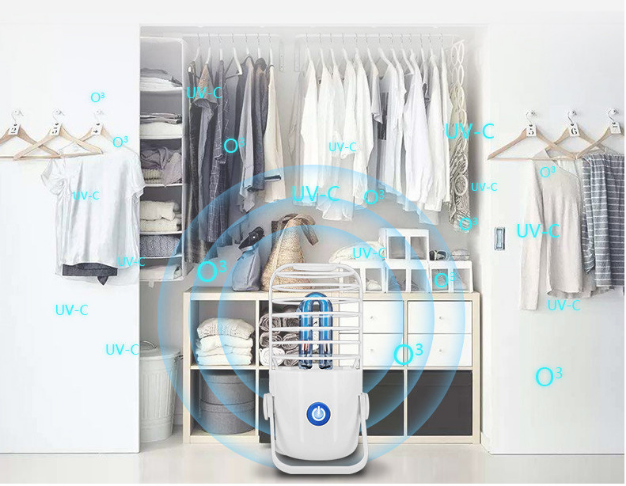 Parameter of this portable UV sterilizer

Product name: 5W portable UV air sterilizer
Input voltage: 220V-230V, 50HZ
Wavelength: 254nm
Sterilization area (㎡): 2-5
Charging method: USB
Lifetime: 8,000 hours
Warranty: 1 year
Certificate: CE, RoHS, ISO 9001
Why Choose Lyluv?
Lyluv offers a variety of portable UV sterilizers yet maintaining high quality in all the variants. Our sterilizers are used for automatic control of sterilization duration and are designed to sterilize articles in daily life and provide health care for every family.
Our portable UV sterilizers are the best on the market today. They use the latest UV technology, efficient and safe, and can adapt and disinfect clothes, shoes, toys, and much more in our daily life. And they can also be used by clinics and dental offices to disinfect medical instruments.
Besides, each of our UV sterilization lamps has been laboratory tested to be high quality, functional, and secure. Their quality is guaranteed by RoHS, CE, etc.
We have been manufacturing great UV sterilization products for 17 years. Thanks to a combination of smart, exquisite design and high quality materials, all our customers are satisfied with our sterilizers and give us good feedback. A few say that our portable UV sterilizers are really easy to use, no batteries required. A few say that our sterilizers are safe, easy to check whether the sterilizer UV light is working or not.
Generally speaking, most of our buyers agree that our portable UV sterilizers are functionally comfortable and convenient.