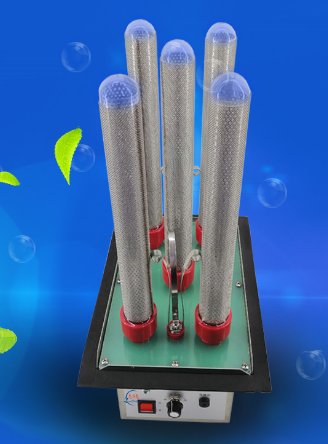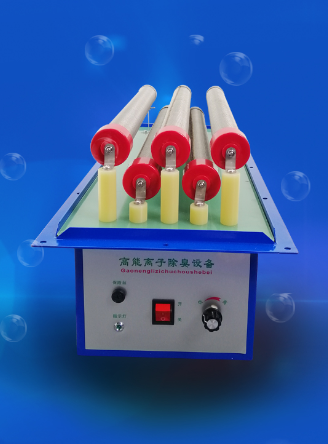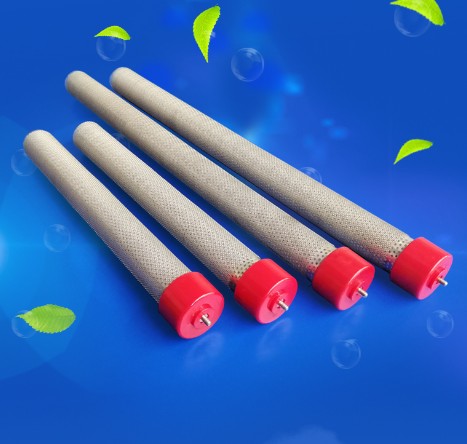 Plasma Ionization tube

The electrons in the atomic atoms in the air are converted into charged ions by a specific voltage. When air passes through the ionization tube, millions of positive and negative ions are formed .These ions is calculated and measured accurately to simulate the air environment where you feel you were in the middle of the forest, and you could feel the indoor air is fresher. Besides it is effective to solve various indoor air pollutions.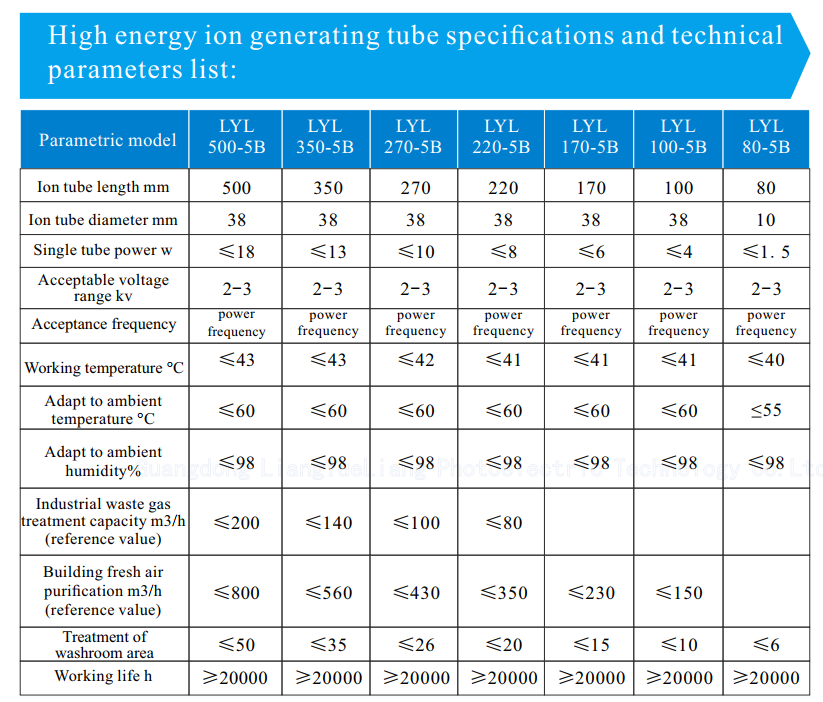 Remark:: 1. Low concentration exhaust gas can be directly in contact with high energy ionizer.
2.It is available to combine and installed according to the working conditions.
Special reminder: high concentration of flammable and explosive exhaust gas is prohibited from direct contact with high energy ion generator! ! ! The exhaust gas pipeline and the high-energy ion generator pipeline must be independent individuals, and then the exhaust gas and the ion wind are simultaneously introduced into the reaction box to be fully and effectively reacted and discharged.
What is the ion in the air?? >>>>>>>>>>>>

An ion is a charged molecule or atom. A positively charged atom is called a positive ion, and a negatively charged atom is called a negative ion. The formation of ions is mainly caused by intense impactor friction in the air particles (such as when lightning or water molecules fall from the waterfall), turning electrons in the atom into charged ions. These ions are very active and can even solve many air pollution problems.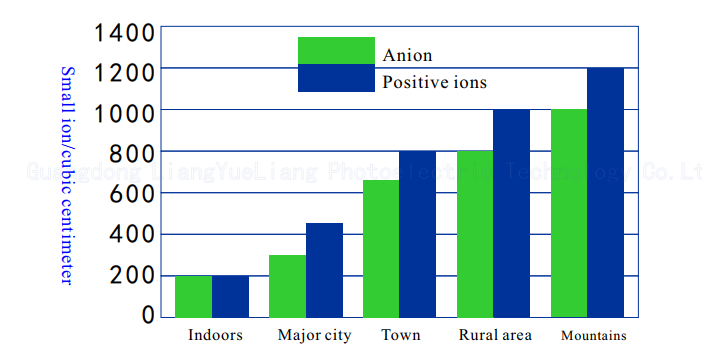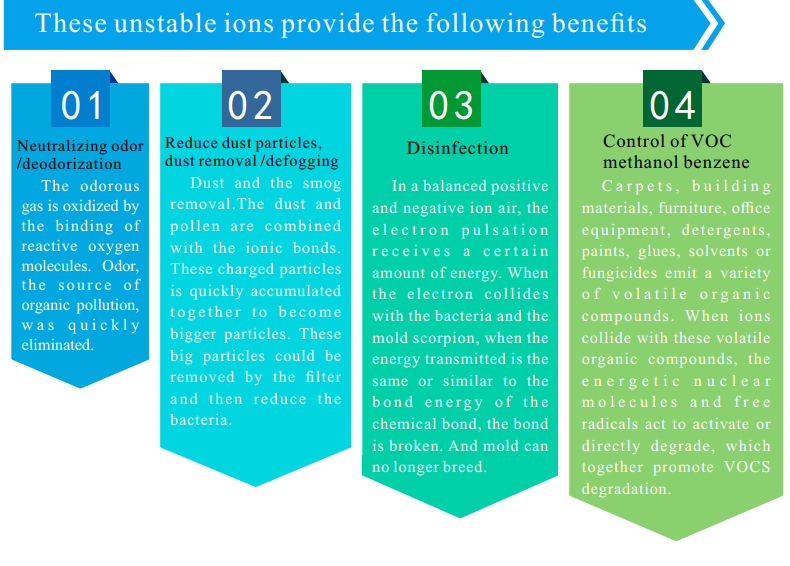 <<<<<<<< Bipolar High Energy Ion Air Purifier Installation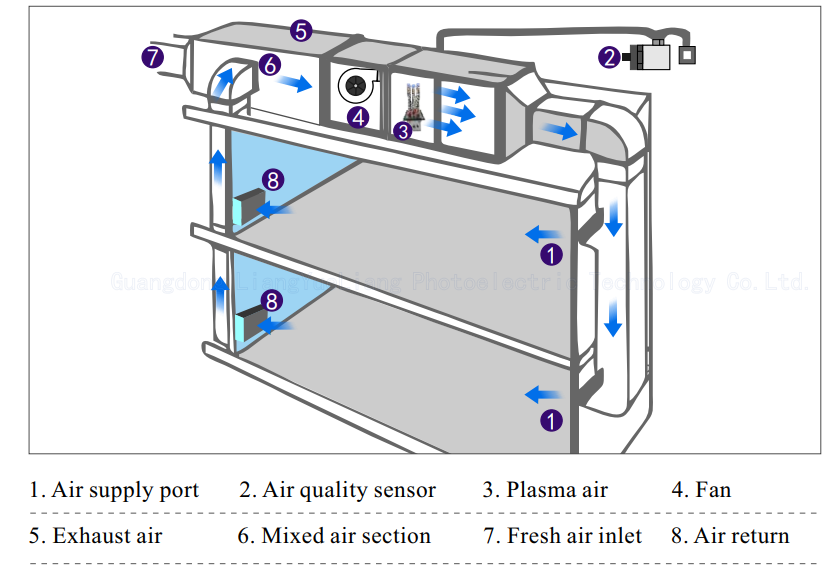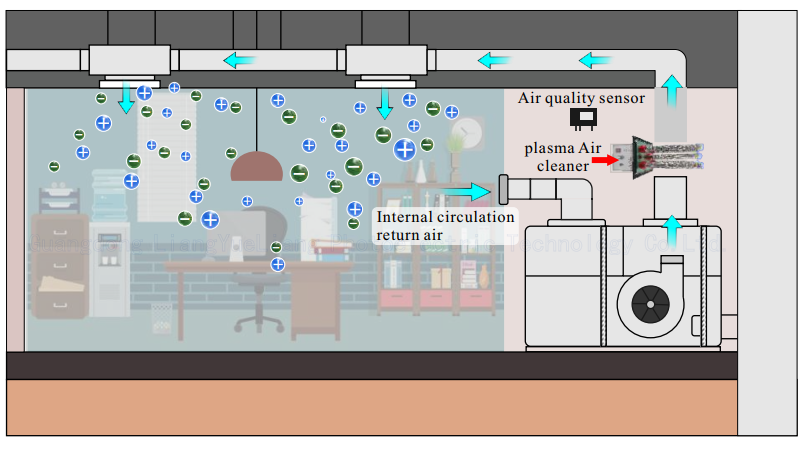 Bipolar high-energy plasma air prevents and suppresses infectious diseases that are mediated by air and surface, reducing the incidence of respiratory diseases (rhinitis/asthma). Reduce the cleaning frequency and maintenance cost of air-conditioning pipes, and save energy consumption of air-conditioning operation by 35%-75%.
There are no wearing parts or consumables, which is convenient and simple to use.
Ion Air purifier Application